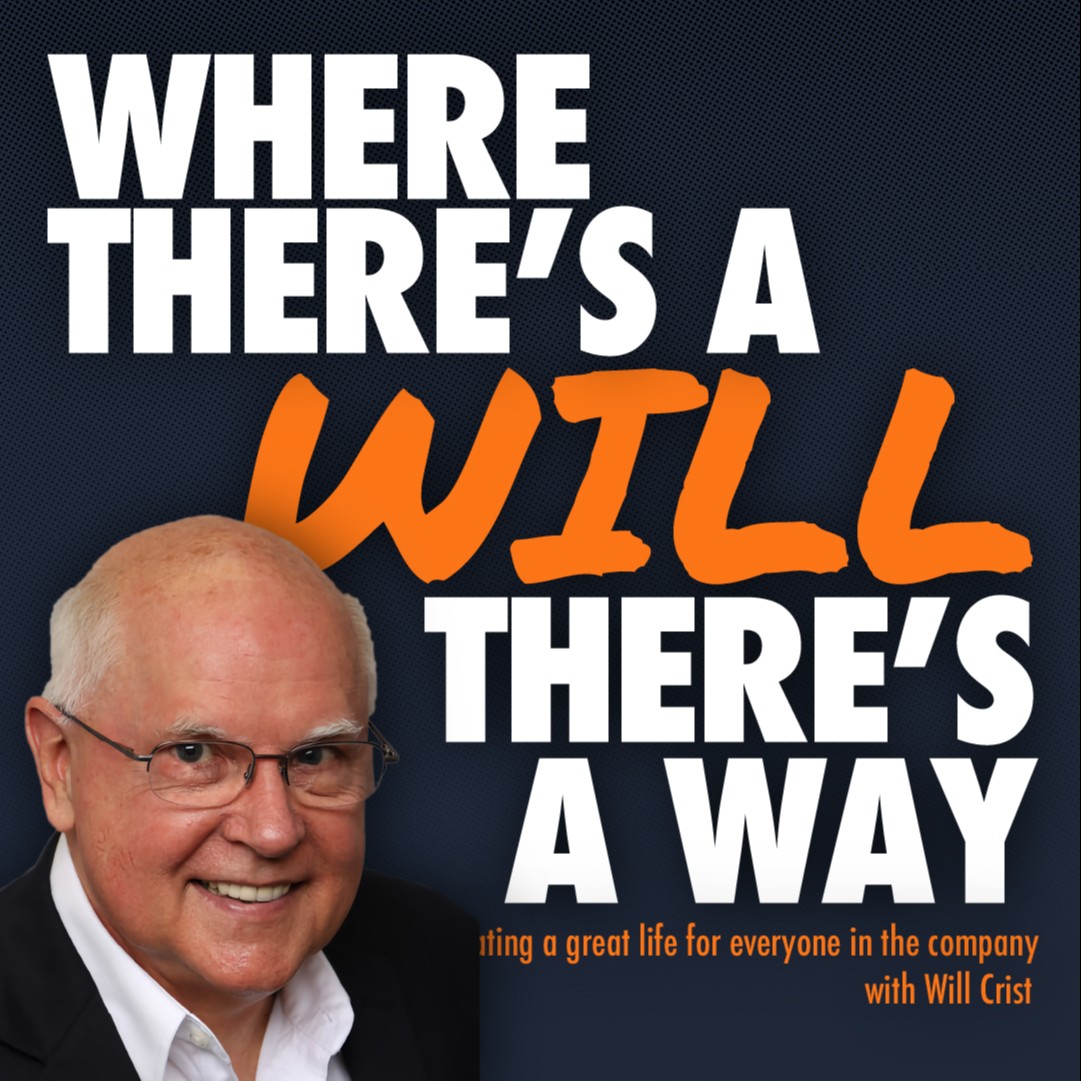 Are you ready to give yourself, your leaders, and every employee the opportunity to live the ideal life? In this conversation, you will hear how Entrepreneurs and their leadership teams are creating the possibility for everyone in the organization to thrive. Attract great people to your organization, retain your best people, and increase the motivation of everyone by committing to living and advocating everyone take the journey to a thriving EOS life where everyone is doing what they love with people they love, making a great contribution, being compensated appropriately, and having plenty of time for their families and other passions. If these conversations resonate with you and you want to participate in the discussion, you can catch me on LinkedIn or on my Website willcrist.com
Episodes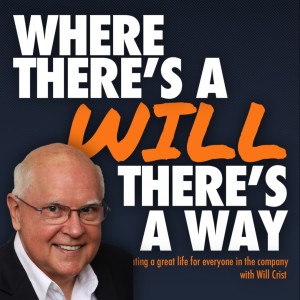 Friday Apr 29, 2022
Friday Apr 29, 2022
Summary:
In this episode of Where There's a Will, There's a Way, host Will Crist talked with Michael Morse, the owner and founder of the largest law firm in Michigan. Michael started his law firm over 25 years ago, and he ran the law firm with no business background whatsoever. After 15 years in the practice, Michael realized he needed help, and his firm became the first law firm to adopt the EOS model. The firm now thrives and even mentors other firms through their Fireproof program which is adapted for law firms. Throughout the episode, Will and Michael discussed how EOS has changed the firm and its employees for the better and how other law firms can do the same.
Thanks for tuning in!
Shownotes:
(0:55) Introductions
(4:00) How EOS Has Changed the Law Firm
(8:31) For Implementers: Getting the Attention of Senior Law Firms
(11:22) What Would a Law Firm Principal Need to Hear?
(14:30) Making the World a Better Place
(16:02) How EOS Can Change You Personally
(19:12) Delegate and Elevate
(37:17) Working Remotely
(44:55) Get in Touch with Michael
Links:
Quotes:
"I mean every business concept that I now know pretty darn well now, after all this time, I learned from him and EOS…it transformed me in a very short period of time to a very robust law firm with good business practices, good core values, good everything… I couldn't have done it without everything that I've learned throughout this process." Michael Morse, (5:56)
"...We've worked with over 30 law firms individually…and their eyes are huge when they learn some of these concepts that they should be doing to run a really good law firm, because the traditional way to look at this is: law firms are not businesses, they are law firms…so it is fertile ground for implementers to go out there…and teach them. And that's what we're trying to do is spread the gospel and teach them how to run a really good business." Michael Morse, (10:43)
"I think most law firm owners are doing too much. They're hitting the ceiling. They're not working in their sweet spots. They're not enjoying life…They don't know how to delegate. They don't know their numbers…you can ask a few questions and prove that they're hitting the ceiling…[I ask], what if I could teach you a way that you could work on all day everyday things that you're great at doing and that you love to do? Would you like to hear more about that? Who's going to say no to that?" Michael Morse, (11:41)
"I think that learning the things that we've learned and making a difference in our law firm is definitely spreading and making the world a better place." Michael Morse, (15:51)

"If you do embrace this…as a business lifestyle, it really does work. It's not pie in the sky. It's take some time. It's not overnight. You don't read the book and wake up and you're living these five things. Absolutely not. It's taken me 15 years…but it definitely works." Michael Morse, (33:36)