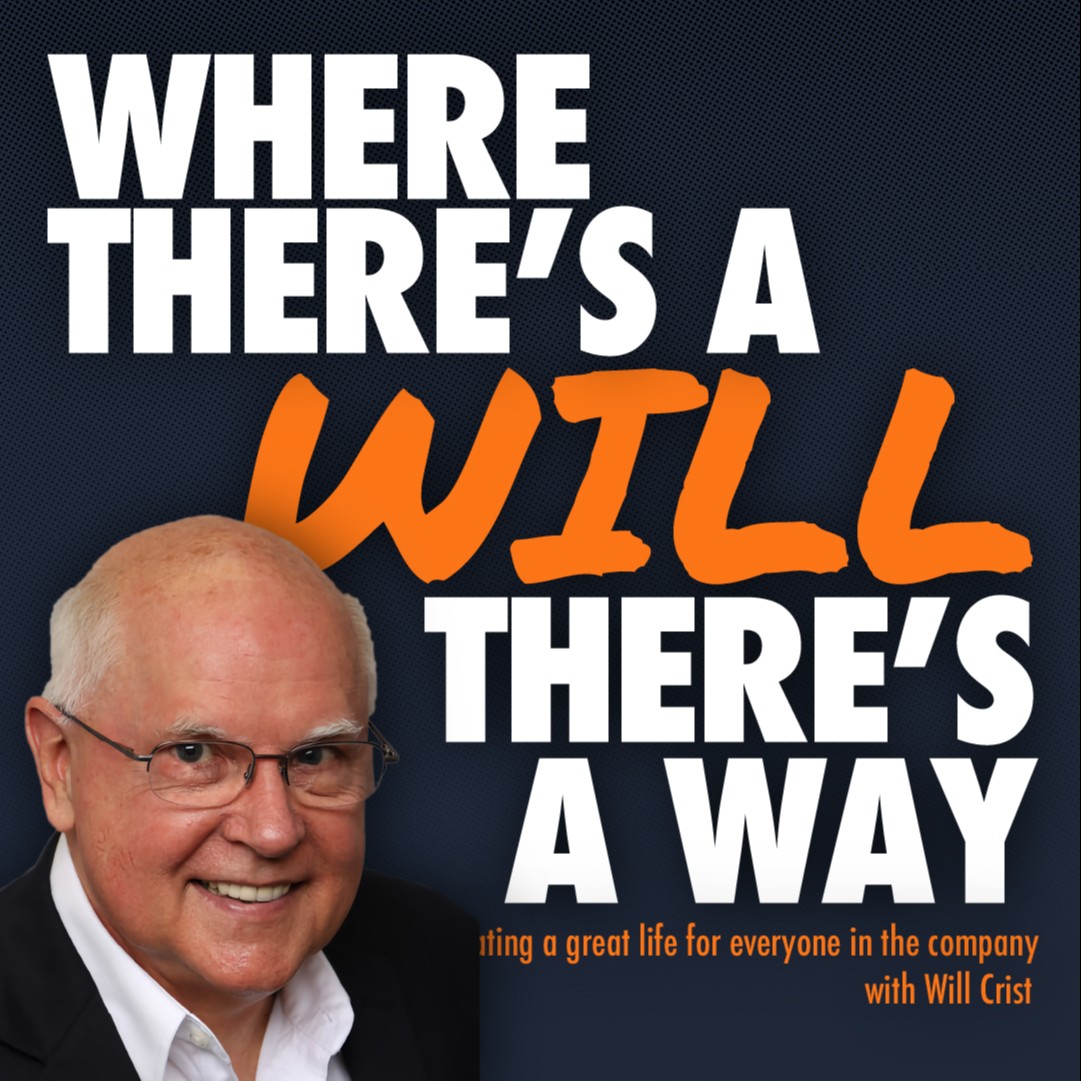 Are you ready to give yourself, your leaders, and every employee the opportunity to live the ideal life? In this conversation, you will hear how Entrepreneurs and their leadership teams are creating the possibility for everyone in the organization to thrive. Attract great people to your organization, retain your best people, and increase the motivation of everyone by committing to living and advocating everyone take the journey to a thriving EOS life where everyone is doing what they love with people they love, making a great contribution, being compensated appropriately, and having plenty of time for their families and other passions. If these conversations resonate with you and you want to participate in the discussion, you can catch me on LinkedIn or on my Website willcrist.com
Episodes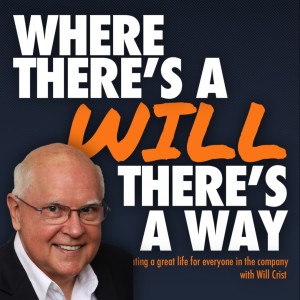 Friday Feb 11, 2022
Friday Feb 11, 2022
Summary
On this episode of Where There's a Will There's a Way, James Waite joins host Will Crist to discuss the transformative effects that EOS implementation had on his business. James is the Integrator at Roberson Waite, an industrial electrical construction company that builds substations for utility companies and other markets. 
Will began working with James and the rest of the Roberson Waite team nearly four years ago, and the business experienced considerable change. Throughout the podcast, James outlines several growth areas where his team improved once they began implementing the EOS model.  
Thanks for tuning in!
Shownotes
(0:13) Welcoming James Waite
(2:27) Roberson Waite Prior to EOS
(5:08) Profits, Revenue, Hitting a Ceiling, and Being Owned by the Business
(12:21) Convincing James's Partners EOS Was Right for Them
(15:45) Roberson Waite after EOS
(20:31) Performance Changes
(22:22) EOS's Effects on Profits
(26:23) Being in Control of Your Business
(29:51) The Process of Change
(33:41) Closing Thoughts
Links
Quotes
"There's a lot of growing pains involved when you expand, and you don't have a clear, concise plan, and you don't have roles and responsibilities clarified. You don't have clear agreements on who's doing what." (3:17) - James Waite
"I was told by a really smart man that if two people are responsible for something, then nobody is, and [prior to working with Will] we had many people responsible for many things, which led to me calling the business a slow-moving train." (3:39) - James Waite
"I took over one of the departments in 2018 I believe. We had 20 people in that department, and in the first two weeks, I fired nine of them. They weren't bad guys; I really liked all those guys. It just wasn't the right fit. They didn't have a heavy focus on [our core values]." (4:21) - James Waite
"We have less drama at 114 employees using the EOS model than we did when we had 13 employees." (5:00) - James Waite
"We were capped out around $4-5 million … I think we were at that revenue point when we met [Will]. I think the reality for us is we didn't know how to break through and grow properly." (7:48) - James Waite
"Probably the number one thing that really changed our company is moving beyond [the JAT] model and teaching people to be leaders. Teaching people to be self-sufficient and understand their job, and having the right people in the right places that can make decisions. If they can't they seek help. They come to you for your support." (15:20) - James Waite
"I think that's one of the big changes––we know where we're heading. We can see it out on the horizon. We never had that before. We didn't have a real trajectory. We had a general idea of what that could be, but now [because of EOS] we've got a target and we're moving towards it. If it doesn't work, we modify it, we adapt, and we adjust." (17:45) - James Waite
"We can actually gauge and predict profit a lot. We can forecast a lot more than we could before [utilizing EOS] and a lot more effectively than we could before." (22:28) - James Waite